The Crowd at New York's Central Park Is Getting Cuomo Irritated
Tired of being cooped up at home, hordes of New Yorkers headed to Central Park and other open spaces in the city over the weekend — and that's making Governor Andrew Cuomo very irritated.
"It's insensitive, it's arrogant, it's self-destructive, it's disrespectful to other people, and it has to stop, and it has to stop now," he said. "This is not a joke, and I am not kidding."
Calling the crowds "wholly inappropriate" amid a statewide stay-home order, he's now asking the city to develop a plan that he can approve Monday to correct that.
"We talk about social distancing," he said. "I was in these parks, and you would not know that anything was going on."
The rise in virus infections and deaths in the state, particularly in New York City, is raising concerns among officials. Mayor Bill de Blasio said Sunday the city now has 9,654 cases and 63 deaths.
"When we say you can go out for exercise, we're not saying you can linger," he said. "We will enforce this new reality."
The mayor also announced that all non-essential businesses in New York City will be closed effective 8 p.m. Sunday. While grocery stores, pharmacies, internet providers, food delivery, financial institutions and mass transit may remain open, they must implement rules to facilitate social distancing, he said, adding that police will be in neighborhoods to "ensure compliance with these policies."
The new restrictions also mandate that any concentration of people outside their homes must be limited to workers providing essential services. And sick individuals must not leave their homes except to receive medical care.
Cities across the U.S. are grappling with that new reality as more local and state governments shut down non-essential businesses and force people to work from home. And they're struggling in keep people indoors.
In Los Angeles, the city's popular Venice Beach remained packed Saturday, prompting Mayor Eric Garcetti to shut down beach parking and other open spaces. "This is our make or break week," he said Sunday.
New York's order is getting the support of celebrities from Robert De Niro to Ben Stiller.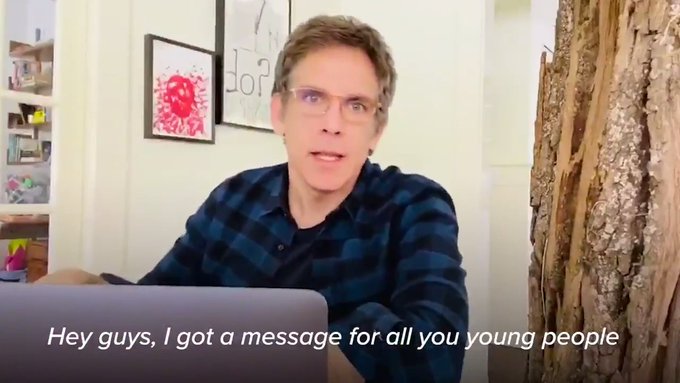 By playing this video you agree to Twitter's use of cookies
One option Cuomo floated was opening up streets to give people more space to walk.
"You want to go for a walk? God bless you. You want to go for a run? God bless you. But let's open streets, let's open space," Cuomo said. But group activities need to stop because "you can't stay 6 feet away from a person playing basketball."
Source: Read Full Article