MSNBC's Joy Reid suggests GOP has 'hatred' for Biden because he was VP to 'the Black president'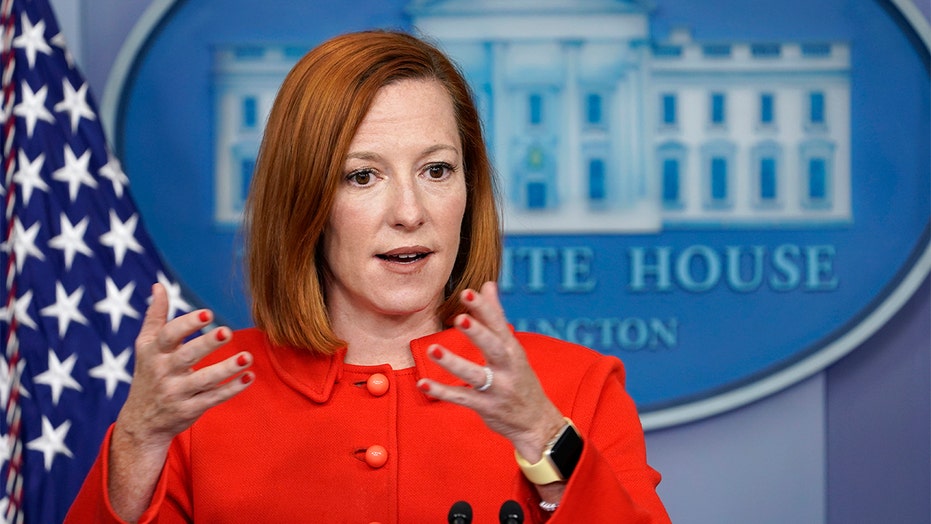 Media top headlines January 5
In media news today, a producer exits Canada's public broadcaster over its 'radical political agenda,' Jen Psaki denies the White House has 'lost control' of COVID, and an MSNBC anchor says his family was denied entry into an NYC restaurant because his 4-year-old daughter was unvaccinated.
MSNBC host Joy Reid suggested that Republicans have deep "hatred" for President Biden for his connection to the first Black president of the United States.
Ahead of Biden's address commemorating the one-year anniversary of the Jan. 6 riot on Capitol Hill, Reid expressed concern over "whether or not he actually can change" what she believes is the ongoing threat to democracy.
"Because unbelievably, he has become for Republicans as much of a sort of figure of hatred, a hate object, as President Obama was. You know, the Black president. Like, he was his vice president, maybe that's part of it. I don't know what it is," Reid told a panel on Wednesday.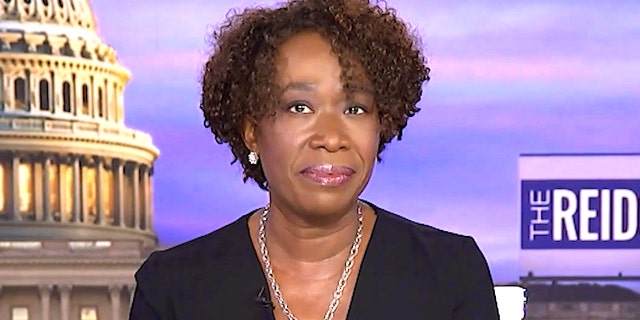 NEW YORK, NEW YORK – MAY 19: In this screengrab, Joy Reid speaks at the 33rd Gloria Awards: A Salute to Women of Vision – VIRTUAL EVENT on May 19, 2021 in New York City. (Photo by Theo Wargo/Getty Images Ms. Foundation for Women) 
((Photo by Theo Wargo/Getty Images Ms. Foundation for Women))
"But this is the like the most sort of norm, core Democrat ever. He's a moderate, you know, sort of ordinary Democrat. There's nothing outrageous about him, but they have cast him as some sort of demonic character," Reid added.
The "ReidOut" host later asked MSNBC contributor Claire McCaskill if there was a way for Biden to "get people in this Republican cult to even listen" to him.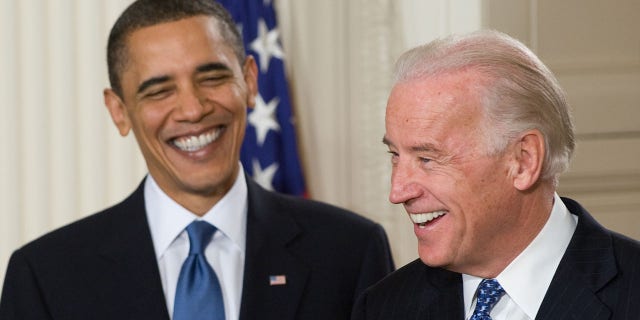 US President Barack Obama smiles alongside Vice President Joe Biden before signing the healthcare insurance reform legislation during a ceremony in the East Room of the White House in Washington on March 23, 2010. Obama signed into law his historic health care reform, enacting the most sweeping social legislation in decades which will ensure coverage for almost all Americans.         AFP PHOTO / Saul LOEB (Photo credit should read SAUL LOEB/AFP via Getty Images)
The former Democratic senator responded by saying "it's very hard" to convince Trump supporters that the former president legitimately lost the 2020 presidential election, declaring him "the most dangerous leader our country has had."
"He doesn't care about being aspirational or having integrity. He just cares about playing to people's grievances. And this is how bad guys get power and keep it," McCaskill told Reid. "And all of these folks I've talked to, a lot of them feel grievance… They are frustrated and Donald Trump mainlined that grievance and continues to this day and until we have a leader in the Republican Party who is willing to stand up to that evil, we are going to continue to be on the brink of something very dangerous for this country."
Source: Read Full Article