Hispanic voters shift toward Republicans, now split evenly between both parties: poll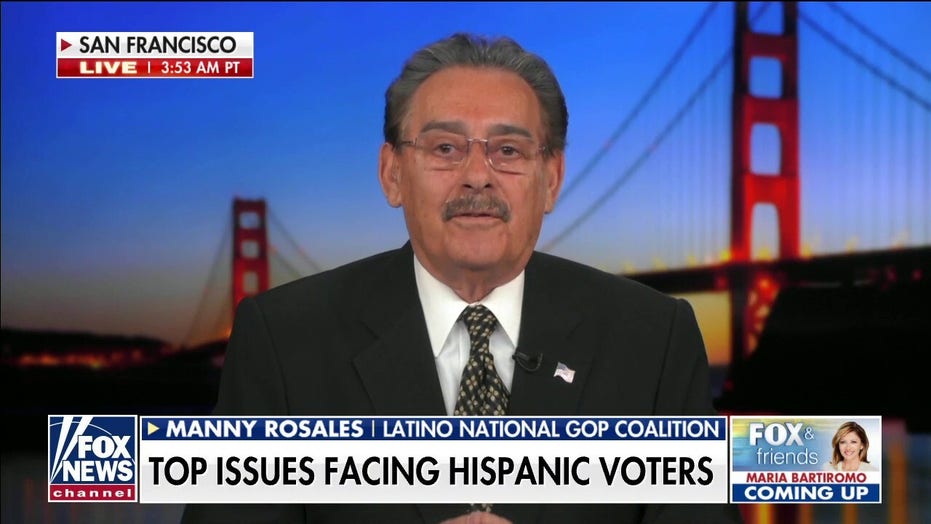 Economy remains key issue for Hispanic voters: Latino National Republican Coalition Chairman
Manny Rosales explained how inflation, mandates, and supply chain issues affect concerned Hispanic voting blocs.
Hispanic voters have for the most part been a Democratic Party stronghold, but a new poll finds the demographic is steadily moving to the right amid President Biden's widespread unpopularity.
A new poll from The Wall Street Journal found that Hispanic voters are now split between Republicans and Democrats on the generic ballot at 37%. A further 22% responded that they were undecided.
"Latinos are more and more becoming swing voters.… They're a swing vote that we're going to have to fight for,'' said John Anzalone, a Democrat and one of the pollsters who contributed to the WSJ survey.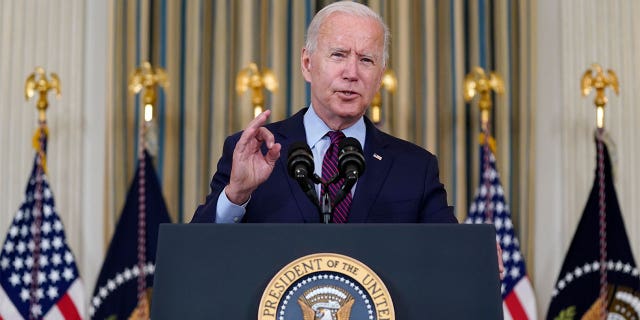 Hispanic voters are souring on President Biden, a new poll found. 
(AP Photo/Evan Vucci)
Hispanics were also divided nearly evenly on the question of a 2024 presidential rematch. In an identical election between President Biden and former President Trump, 44% stated they would vote for Biden, while 43% said they would vote for Trump.
Hispanic men were solidly behind Trump, while Hispanic women were more likely to back Biden in the hypothetical matchup, the poll showed.
"You see in this poll that there's a group of Hispanic men who were without a doubt enticed by Trump and have become more Republican,'' said Anzalone.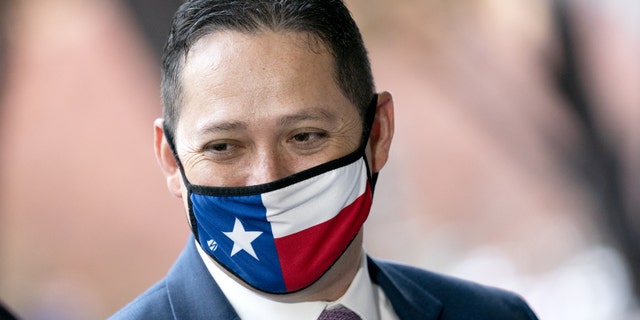 Representative Tony Gonzalez, a Republican from Texas. 
(Stefani Reynolds/Bloomberg via Getty Images)
Republican gains in the demographic have been especially clear in Hispanic-heavy communities in south Texas.
In McAllen, for instance, Republicans celebrated Javier Villalobos' victory in the mayoral race this past June. McAllen is a border city that has historically voted for Democrats.
The WSJ poll surveyed registered voters from Nov. 16 to Nov. 22. Half of the respondents were interviewed via cellphone. One quarter of respondents were reached by text message and completed an internet survey. Another quarter of respondents were interviewed by landline phone. The survey's margin of error for Hispanic voters was plus or minus 7.6 percentage points.
Source: Read Full Article