Seafood industry struggles during coronavirus outbreak
Long-term economic effect of coronavirus pandemic
Harvard professor and former chief economist at the International Monetary Fund Kenneth Rogoff says it's too soon to know the complete economic implications coronavirus will have.
PORTLAND, Maine (AP) — The seafood industry has been upended by the spread of the coronavirus, which has halted sales in restaurants and sent fishermen and dealers scrambling for new markets.
Continue Reading Below
Seafood is a global industry that relies on a complex network of fishermen, processors, buyers and distributors, all of which have been affected by the virus. A lack of demand has sent prices tumbling and led some fishermen to tie up their boats until the outbreak subsides.
Members of the U.S. seafood industry are calling on the Trump administration and Congress to help them weather the uncertain time. But for now, the market for big-money items such as scallops and lobster is "pretty much nonexistent," said Bert Jongerden, general manager of the Portland Fish Exchange, a Maine auction house.
RESTAURANTS TRANSFORMED INTO CORONAVIRUS FOOD BANKS
The auction house usually moves up to 60,000 pounds (27,215 kilograms) of fish in a week but is down to less than a third of that, Jongerden said.
"Heard some stories with people coming in with lobsters saying dealers wouldn't take them," Jongerden said. "And we don't have a lot of fish."
Shelter-in-place rules and closures have kept customers out of restaurants, where seafood typically fetches high prices. The worldwide shipping industry has also slowed considerably, in part because major markets like China, Italy and Spain have been hit especially hard.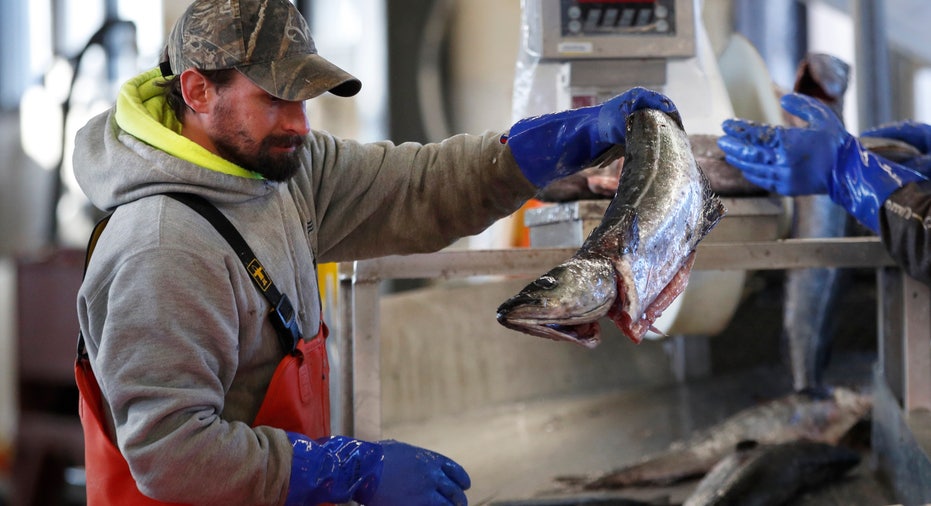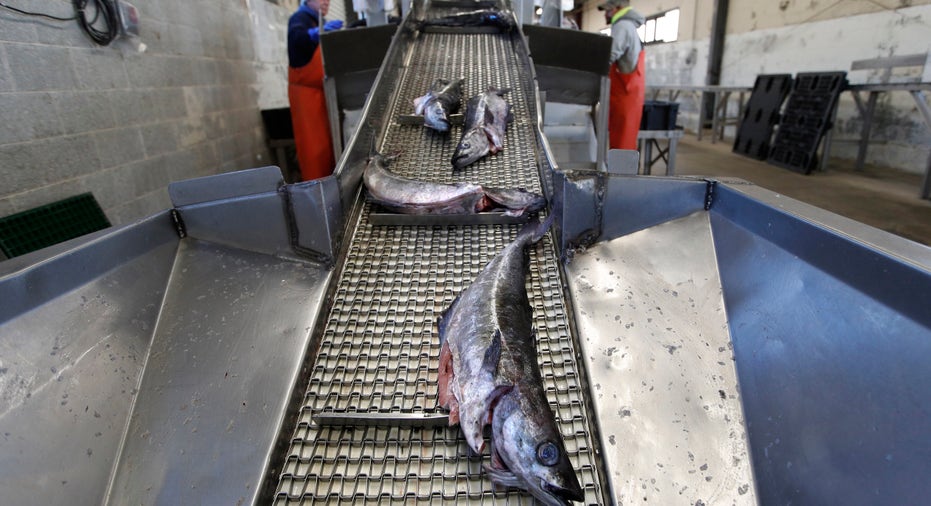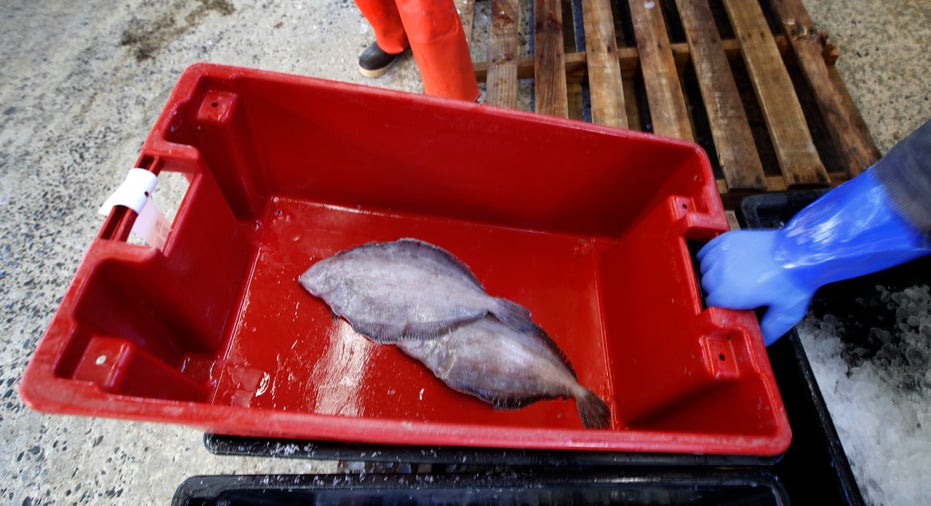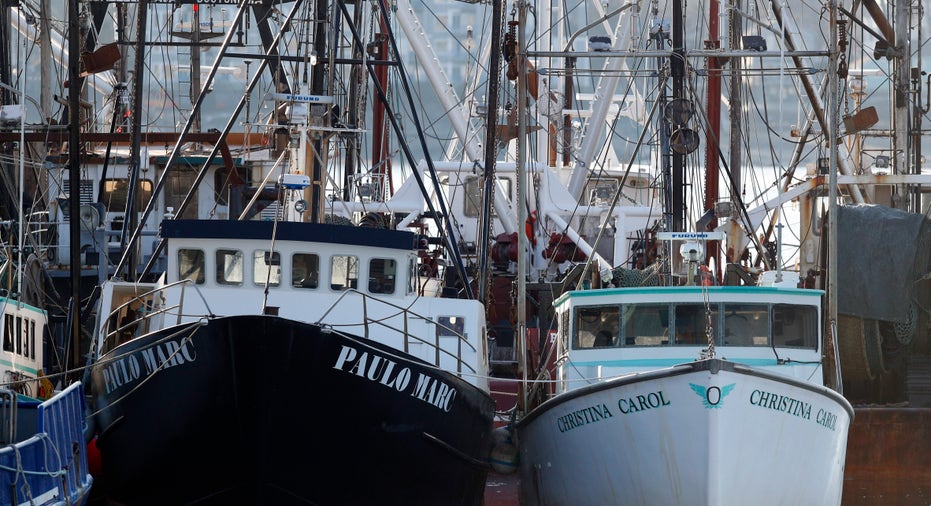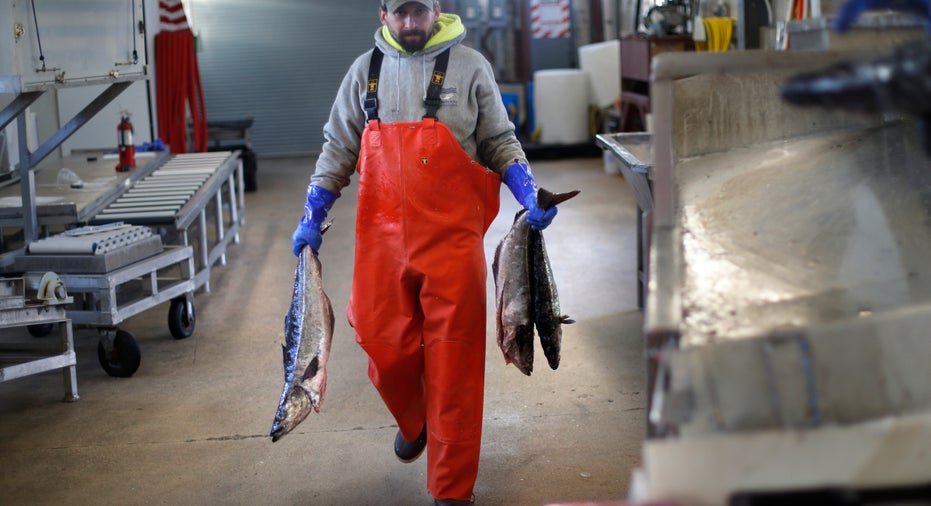 Image 1 of 5

In this Wednesday, March 25, 2020, photo a worker weighs and sorts pollack at the Portland Fish Exchange in Portland, Maine. (AP Photo/Robert F. Bukaty)

GET FOX BUSINESS ON THE GO BY CLICKING HERE

The result has been plummeting wholesale prices. The wholesale price for live 1.25-pound (570-gram) lobsters in March was 33% under 2018 levels, according to business publisher Urner Barry. A ripple effect has been a slowdown in distribution, processing and the most important piece of the supply chain — fishing.

The industry could further suffer from economic slowdown, said industry analyst John Sackton, publisher of SeafoodNews.com. Customers worried about a recession might be wary of spending their grocery budgets on seafood, which tends to be more expensive than other proteins, he said.

CLICK HERE TO READ MORE ON FOX BUSINESS

The turmoil has prompted industry associations and companies with a stake in seafood, ranging from commodity giants like Cargill to local businesses, to ask the federal government for assistance. A coalition of organizations, including the National Fisheries Institute and National Aquaculture Association, sent a letter to the Trump administration in late March.

Source: Read Full Article