'Markets will remain choppy till 2021-end'
'There is a lot of interest from potential clients who have remained away from the markets in past years.'
'They are evaluating whether this is a good time to enter, especially since there are very few alternatives to earn meaningful returns.'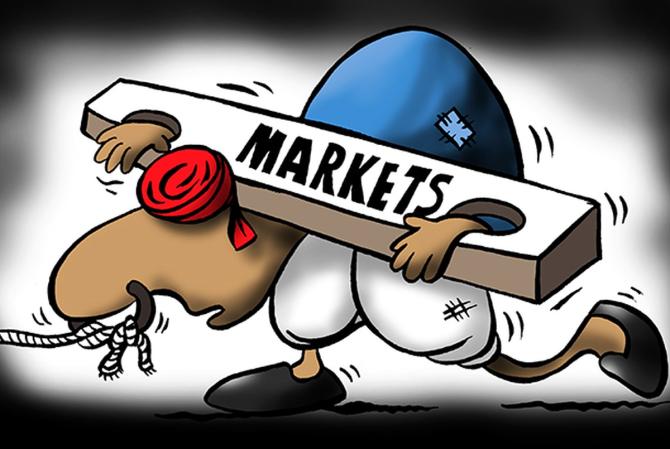 Both global and domestic cues have impacted sentiment over the past few days.
"We have been constructive on Indian markets for the past many quarters, but have now become somewhat cautious given the frequency and size of IPOs that are sucking out liquidity," Anil Sarin, chief investment officer, Centrum PMS, tells Puneet Wadhwa.
How do you see the markets play out till the 2021-end?
Though there is a recovery in earnings in the June 2021 quarter and the economy was less impacted due to the second wave of the pandemic as compared to the first, we believe markets will remain choppy till 2021-end.
Questions about the nature of inflation (transient or secular) will continue to roil the US markets, and Indian markets will reflect that uncertainty.
Additionally, any subsequent threat of the third wave, global supply chain disruptions due to China situation may also add to market volatility.
Do you see a concerted effort by the global central banks now to hike rates and taper the liquidity injection as economic recovery gathers steam?
Global central banks have in recent times been more sensitive to market conditions, than at any time in the past.
Earlier, it was the markets that took their cues from the US Fed.
In recent years that relationship seems to have changed materially.
This makes it hard to predict the direction of rates and liquidity.
While the US Fed might restrict liquidity as signaled in recent times, a $1 trillion infrastructure package has recently been passed by the US Senate.
This would indirectly inject fresh liquidity into the system.
Thus, it is hard to predict the actual reduction in liquidity.
As for rates, there have been instances in post war US, where rates have been kept artificially low despite rising inflation.
Therefore, the question of rates rising higher and liquidity getting sucked out is quite complicated.
The only sure thing is that there would be heightened volatility, which would affect investor sentiment.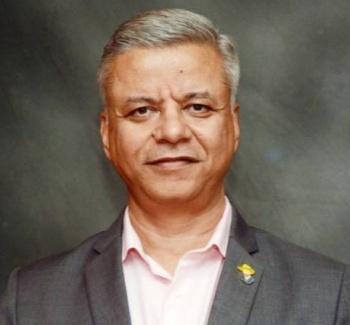 What has been your investing strategy over the past few months?
We have been constructive on Indian markets for the past many quarters, but have now become somewhat cautious given the frequency and size of IPOs that are sucking out liquidity.
The Indian economy is entering a medium-term growth phase, and not participating in this phase is a greater risk. We remain bullish on a stock-by-stock basis.
And you are bullish and bearish on?
The government's thrust on boosting manufacturing, will play out in the medium-to-long term.
We like schemes such as production-linked incentive and the global trend of China + 1 as they have a sustainable momentum.
Additionally, real estate is recovering from a decade long slump.
The healthcare sector got a tremendous boost due to the pandemic and there still exists a long term promise.
At a broader level, discretionary consumption too still has a lot of steam left.
How do you see markets tackle commodity prices over the next few months?
Commodity prices are emerging from a decade of sluggishness.
With a post-Covid economic revival in different parts of the world, commodity prices are likely to remain elevated.
That said, low interest rates and reduction of friction (faster logistics, faster approvals and faster payments) reduce the hit from higher input prices.
There is also market share consolidation which allows for passing on of higher input prices.
As such, rising commodity prices cannot sustainably derail the bullish market momentum.
What is the mood among your clients now? Are they willing to put in fresh money?
Given current market valuations, there are two types of moods.
One set of early investors are looking to book profits.
The other set of clients who missed out on the rally, are seeing this as a potential entry point, while being extremely selective in portfolio themes.
Our clients are largely early investors who entered last year.
While many are now showing signs of nervousness due to high valuations, there is a lot of interest from potential clients who have remained away from the markets in the past years.
They are evaluating whether this is a good time to enter, especially since there are very few alternatives to earn meaningful returns.
Feature Presentation: Rajesh Alva/Rediff.com
Source: Read Full Article