As demand for digitisation rises, tech funds give one-year returns of 63%
Strong performance by technology (tech) stocks in the current year has led to superior returns in information technology (IT) sector funds.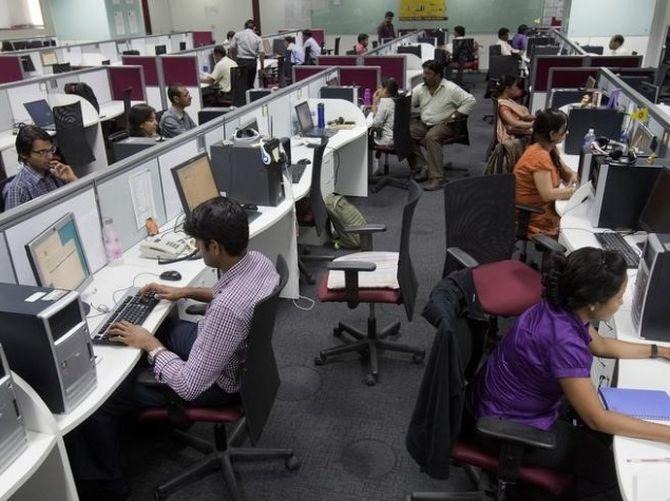 On average, tech funds have given returns of 63.53 per cent in the past one year, the highest among all categories of funds, reveals the data from Value Research.
Market participants say that Covid-19 has accelerated the growth of IT companies with rise in demand for digitisation.
This trend may continue for the next two to three years as more and more companies go digital.
In the past one year, several IT funds have given returns in the range of 41-77 per cent.
Tata Digital India Fund has given the highest returns of 77.31 per cent in the category, followed by ICICI Prudential Technology Fund and Aditya Birla Sun Life Digital India Fund.
The returns are of direct plans.
"The rally in equity markets has been well-diversified, with sector rotation in play in the past few months, except for IT funds.
"IT funds have been consistent outperformers in the past two to three years as growth outlook improved for the sector in the post-Covid world, resulting in valuation rerating of most stocks," said ICICI Direct in its research note.
Stocks such as Infosys, Tata Consultancy Services, Tech Mahindra (TechM), and HCL Technologies have been the top holdings of the few IT funds.
In the past one year, the stock of Infosys has given returns of 52.22 per cent, while TechM is up nearly 90.7 per cent.
On the other hand, large-cap funds have given average returns of 26.58 per cent in the past one year.
The average returns generated by IT funds are strong, even for a long-time horizon.
In the five- and 10-year period, the average returns of IT funds have been 31.73 per cent and 22.94 per cent, respectively, shows the data from Value Research.
"We have seen huge spending in the IT sector since the start of the pandemic.
"That is the reason for the outperformance of stocks in the tech sector.
"The shift towards digital first will be a key growth driver in the years to come," said a fund manager of a leading fund house.
Photograph: Vivek Prakash/Reuters
Source: Read Full Article