20-25% of Hotels may Close Down Forever
'On an average we have been getting four to five such proposals a month, but we aren't pursuing them as they don't tick the boxes.'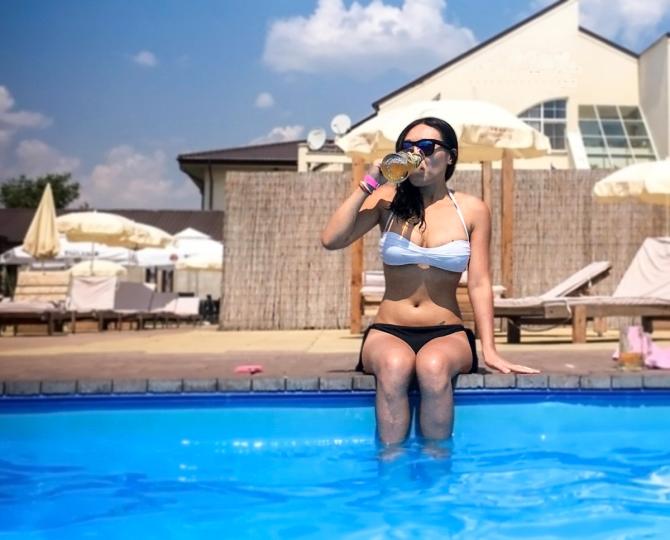 Around 20-25 per cent of 150,000 branded hotels in India's pandemic ravaged hospitality sector stand the risk of permanent closure, according to the Hotel Association of India.
Even though some of them are available at a good price, it's unlikely to see an aggressive participation by the incumbents as they battle to survive the current crisis.
Getting the business back on track will top their priority over anything else, said analysts and hotel executives.
One may, however, see the entry of family offices, international funds and high net worth individuals who had been keen on entering the space, said officials at hotel and transaction advisory firms.
Hotel operations have been hit badly amid lockdown and Covid-related curbs.
Average daily rates or ADRs for the month of May for instance dropped by an average 16-18 per cent to Rs 3,100-3,300, while occupancy dropped to 18-20 per cent while revenue per average room dropped by 49-51 per cent to Rs 550-660, according to HVS Anarock's Hotels & Hospitality Overview.
"There may be some assets up for sale, but that is unlikely to trigger a wave of mergers and acquisitions as most companies have a highly leveraged balance sheet. The first priority is to get the business back on track," says Manav Thadani, founder chairman at consulting firm Hotelivate.
Concurs K B Kachru, vice president, Hotel Association of India: "Unless the assets are way below the market price, deals are unlikely to get fructified. Our sector is highly capital intensive and quite leveraged. This is a combination that won't prompt buyers to chase anything very aggressively."
A lot will depend on how the situation pans out over the next three months.
Right now, everyone is in "wait and watch mode," he adds.
Over the last five years or so in line with the international trend, several large hotel chains in luxury, premium, mid and budget segments have switched to the asset light management contract model.
As a result, there is not enough interest among them in buying assets.
Even those like InterGlobe Hotels that run the Ibis brand, have an asset heavy model of building their own hotels and running them are not too keen on buying assets.
"On an average we have been getting four to five such proposals a month, but we aren't pursuing them as they don't tick the boxes," says J B Singh, President and CEO, InterGlobe Hotels.
The company plans to add another 1,200 rooms to its existing 3,100 rooms over the next two years, but the expansion will be purely organic, adds Singh.
The M&A trends, says Nandivardhan Jain, CEO Noesis Capital & Advisors, will be largely confined to hotels in the mid and budget segments.
Brands in this segment are keen on shoring up their presence in the leisure markets, Jain says. "After the first wave of the pandemic, people got the taste of the potential these destinations have."
Barring some markets like Goa, most of the destinations have a very low presence of branded hotels.
This makes them a sweet-spot for those who are looking to have a presence in such markets.
Suhail Kannampilly, CEO at Concept Hospitality, that runs the Ferns brand of hotels, says while his firm is keen on acquisitions it's not in a hurry and won't go for it till it gets an investor to fund the deals. "While we keep getting proposals, we aren't looking to acquire anything anytime soon," he says.
Feature Presentation: Rajesh Alva/Rediff.com
Source: Read Full Article